This Section is only shown in a chart if you know your birth date.
In a circle chart: The numbers in the circle on your birth chart are called houses. The signs are represented by symbols in the outer wheel.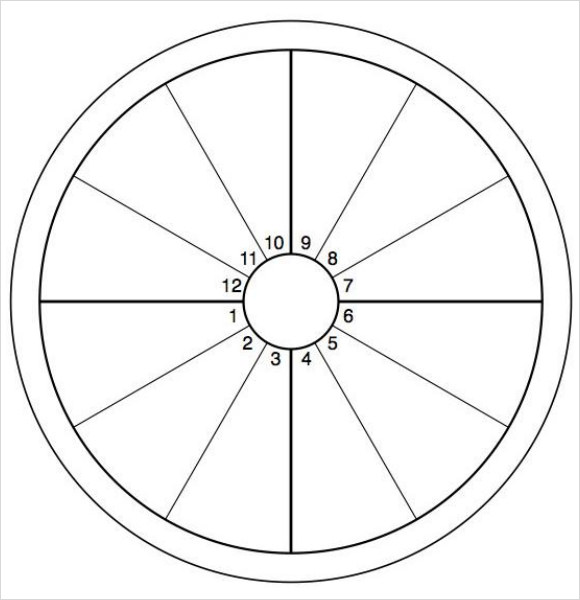 In a North indian square chart: The numbers in the square are the signs (1 aries, 2 taurus, etc) and the squares represent the houses in your chart.
In a South Indian square chart: The numbers in the squares on your birth chart are called houses and the squares are represented by the signs.
Signs will be located in different houses depending on your birth time.
It is calculated from what sign was "rising" in the east at the time you were born – "ascending on the eastern horizon".
It is important because it explains what the planet and sign are concerned with in your life.
Therefore your rising sign (ascendant) can also be called the position of Earth in your chart.
The planet Jupiter1 could be in Taurus2 in your 1st House3.
This translates to meaning that you have Wisdom1 when it comes to your stubborn nature2 for your personality and appearance3.
If it were Jupiter1 in Taurus2 in your 2nd House3.
That would imply that your stubborn2 wisdom1 was more concerned with your money3, rather than your appearance.
Without the house you wouldn't know Jupiter's focus area.
... leave Meaning of the 12 Houses in Sidereal Astrology ...
Meaning of the 12 Houses in Sidereal Astrology
Recommended Sidereal Astrology Content Creators